Turn your expertise and speaking abilities into cash!
The $1000-A-Day Seminar Leader
The seminar business has a huge profit potential and a low capital investment.
Seminar expert Paul Mladjenovic tells you everything you need to know to promote successful, moneymaking seminars!
Discover how to:
*Choose topics and titles that sell
*Package your experience, know-how or ideas into seminars or workshops
*Find organizations to do your speaking
*Get corporate, adult-ed and cruise-ship speaking opportunities
*Handle your own PR
*Get radio and TV interviews
*Become a recognized expert.
This dynamic class puts you on the fast track to great money in the public speaking world!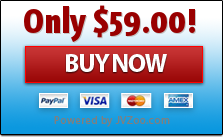 ---